Roger Federer has pulled out of his quarterfinal match against Stefanos Tsitsipas at the Internazionali BNL d'Italia because of a right leg injury sustained on Thursday in his win against Borna Coric.
I am disappointed that I will not be able to compete today. I am not 100 per cent physically and after consultation with my team, it was determined that I not play. Rome has always been one of my favourite cities to visit, and I hope to be back next year. Federer on his withdrawal
Federer, who was looking for his first-ever title in Rome made reference to his leg during his press conference yesterday when discussing the wet lines after the court had been watered.
So I don't quite understand how players just go with it when they water the court. They call time, players check the lines and say ok we can play. But the lines are wet. Wet lines mean you slide. And when I slid, I caught myself. I did hurt my toe for like two games, my leg also was hurting a little bit. This is exactly what I don't understand, they don't make us play but why do you call time? That makes us feel the pressure from the crowd and TV audience. I don't think we should play with wet lines. Federer on wet lines
There's no more news as of yet but I'm guessing he didn't want to risk further injury ahead of the French Open which starts in 9 days time.
Was this the slip at the start of set two?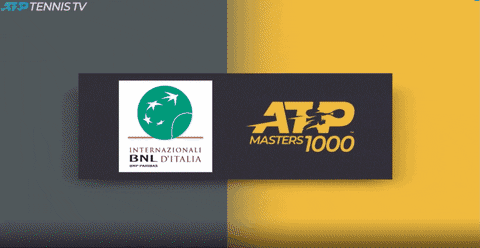 Or this one in the second game?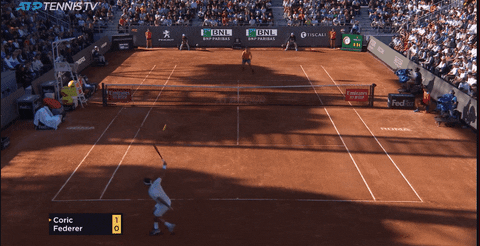 They both look fairly innocuous with one in the first game the worse of the two but who knows. Roger's bugbear was wet lines in the press conference which suggests they played a part in the injury. They only became an issue at the start of set two when he questioned Bernardes in the chair about it after the slip.
Further updates coming soon.